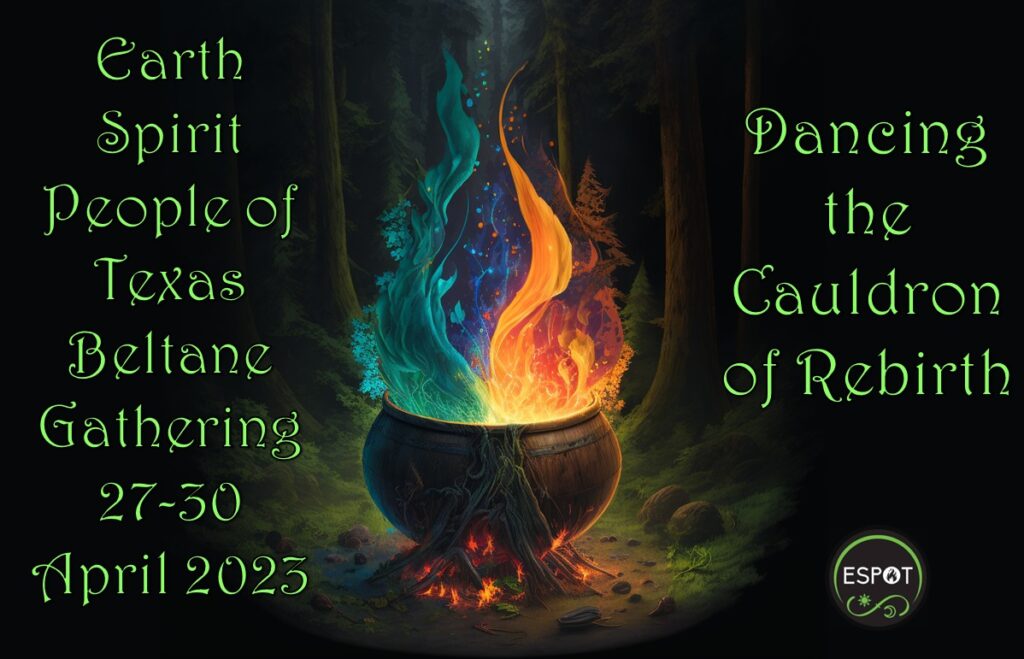 Dates for Beltane 2023, April 27-30
May Games, May Pole, Saturday Night Potluck, Guest Speakers, Music, Workshops, Rituals, Vendors
Keynote Virtual Speaker: Morgan Daimler
Morgan Daimler teaches classes and writes about Irish myth and magical practices, fairies, and related subjects. Morgan's writing has appeared in a variety of magazines including Pagan Dawn and Witches & Pagans, and anthologies including Naming the Goddess and Harp, Club, & Cauldron. Morgan is also the author of a variety of fiction books such as the urban fantasy/paranormal romance series Between the Worlds, and non-fiction through Moon Books including bestsellers Fairy Witchcraft, Pagan Portals: The Morrigan, Pagan Portals: Brigid, and Fairies: A Guide to the Celtic Fair Folk.
Music:
Along with our regular House performers, Ian Sunrise Wolf, and Toby Stell, We are happy to have another amazing performer joining us:
Mama Gina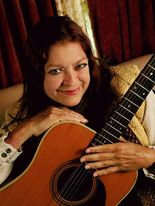 Mama Gina is a full-time singer/songwriter, fearless storyteller, and wanderlust. With down-to-earth, bluesy vocals, a bit of humor, and straight-ahead, rhythmic, acoustic guitar, djembe and frame drum, she tells the true stories that fall into her head and heart. She sings of our responsibility to nurture both the mundane and the Divine. She really does have voices in her head. Through her music you will meet Nine Toes the Bard, a 15th century Welsh lass who once dealt with a Dragon. Nine Toes now travels the world, singing tales of love and battle, Pirates and Vikings, damsels and elves, trolls and that wicked Dragon that left her one digit shy. And you will encounter the intra-galactic Bard, Ava/She Walks the Stars, who sings of how very human we still are, no matter how far we step into the void and into the future. Come laugh, weep, laugh some more and sing along with Mama Gina and all her alter-egos! mamaginamusic.com mamagina.bandcamp.com patreon.com/mamagina
Toby Stell We are still hoping he is going to make it and are holding space in case he can.
*********
Rituals:
Opening Ritual Thurs
Lesser Ritual of the Chocolate Bunny– Friday
This includes the consumption of various candies related to Spring: Jelly beans, peeps and chocolate bunnies. This is mainly for the kids, but adults are welcome as well.
Wicker Man Ritual-Main Ritual Sat
Closing Ritual Noon at noon Sunday
*********
Activities:
Beltane Competition for May Queen and King
This is a series of competitions that we choose from the winners, in a drawing, for the May Royalty. The idea is to offer our best to the Gods and let them choose who represents them.
The May Queen and King get crowns that they keep, lead the Maypole Ritual, get free passes to the next Samhain gathering and may be asked to principate in the Main Ritual
There are also games for the Teens and Littles.
Auction Fundraiser
We usually use part of this to help a needy member of our community as well as projects for ESPOT. With the gaining of the new area, there will be a lot of improvements to be made. Donations for the Auction are greatly appreciated
*********
Workshops:
To Bake or Not to Bake(This has to do with drums) with Camp Boom Boom
Join Camp Boom Boom drummers as we share our collective knowledge on drum principles, traditions, techniques, and the etiquettes of drumming as we know it. Learn to tune your drum, or share your instrument into the infusion of sounds, that make us Boom-Boom. Please bring your own chair & music makers
Crystal Singing Bowls with Tiffany
Spinning/Dancing the cauldron 101 with Acacia
What it is, how to use it and how to do it safely
Morning Sunrise Meditation with Kim
Crone Wisdom with Diane Lovelady
Bone Throwing Workshop with December
Chant workshop with Dea
This is a workshop on chanting and learning chants All are welcome that would like to precipitate in it, Beginners and those that just like to chant.
Rock Painting with Dea
Painting rocks to take home, use on your altar or leave at the campgrounds or other public places. For all ages.
Making Bird feeders from pine cones with Joy G.
Forging with Ada
Info on basic equipment and gathering class, with emphasis on common trees and their uses. Forged snacks if nature allows.
More to be confirmed
*********
Vendors:
WLC Creations and more with her stones and other creations
Cicada Reading with Lance, Psychic Medium
Book Exchange/Fundraiser
ESPOT will be setting up a Table for a Leave a Book take a book, don't have a book to leave, make a donation to ESPOT for a book. So Bring your Books that you no longer want to exchange or donate to this. Esoteric and Pagan books preferred.
The Cuddly Dragon with Umi
Stuffed Dragons and more handmade items
RTS speciality services aka WLC Creations is offering a trash service for us.
They are bringing out a trailer on Saturday through Sun at 1pm for bagged trash only. If you need bags, check at their booth.
More to be confirmed